Experts from the 'Leap' Movie
Built Million Dollar Businesses...
Now You Can Get Them
To Build Yours!
You're Driven by a Mission
You realize that building a business is more than just about profit…it's also about how many lives you can touch and how many people you can leave an impact on.
In order to carry your mission, you need to be able to:
Attract more clients
Raise your visibility
Increase your audience
Build a larger following
Deliver your message powerfully
That's our mission as well: our vision is to inspire 1,000,000 people to improve their lives through the power of coaching.
Here's an overview of what you get for just $1:

In all areas of life, coaching is the most powerful force for creating positive change.
In professional sports, top performers such as Tiger Woods and Michael Jordan performed at their best when they had coaches.
CEOs of Fortune 500 companies, such as Steve Jobs and Richard Branson, have executive coaches (keep reading to discover how you can access their coaching too!).
Over and over again, it's been shown that coaching is the fastest way to get radically better results.
What if you can tap into this life and business changing power?
What if you can tap into a network of top coaches from around the world, coaches who are ready to provide you the insights and distinctions you need to transform your life and your business?
Imagine how much faster your business and your life will improve.
Now…imagine having all that access for less than the cost of a nice dinner for two.
Sounds like a fantasy? It's not.
We spent months thinking of an elegant solution to this, and we're proud announce…
Leap Membership
The Leap Membership is more than just a membership site with lots of content. The Membership was designed from the group up to provide a platform to creative positive change in your life in a measurable way.
You see…while coaching is very powerful, one of the biggest challenges is that there usually isn't a way to measure the progress of the person being coached and also to measure the effectiveness of the person delivering the coaching.
BENEFIT #1: GrowKit™ App
Created by The 'Leap' Movie
Track Your Personal and Business
Growth And Get the Most Out of
Your Coaching
Recommended for use with each coaching session
Works on Desktops, Laptops or any Mobile device
Start Now for $1
The GrowKit™ is your dashboard to the entire coaching experience inside the Membership. Through the GrowKit™ you can access your courses, your personal action plan, and much, much more.
There's literally nothing quite like it in the marketplace, and you get access to the GrowKit™ immediately as soon as you join, and you'll continue getting access as long as you're a member in good standing.
Imagine being able to…
Access World Class Experts
Get matched with coaches that are most qualified to help you reach your goals

Get Results
Check your progress towards key milestones
Measure Your Growth
Rate the effectiveness of your coaching session with the simple click of a button

Grow Your Business Efficiently
Browse through a directory of coaches and see the reviews and effectiveness of each coach on your type of challenge before you select the coach: unlike other ranking systems which can be manipulated by a large marketing budget or by friends and family, ours is provided by the clients being coached, which means it's far more accurate

Stay 24/7 Connected to Success
Have your coach follow your progress and give real-time feedback on how to improve your action plan: your coach and you can keep close track of your milestones and action steps to hold each other accountable on your progress
Never Forget a Step
Receive reminders toward key actions you should take (your coach will receive reminders as well)
Your Members-Only Benefits Include Also…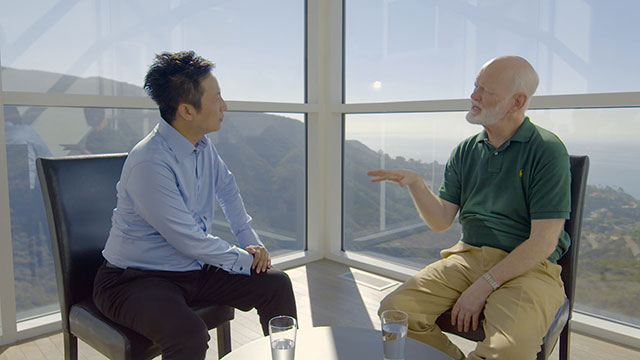 BENEFIT #2:
Free Coaching Session
You Will Be Assigned A Personal Coach From The Start
And Receive A Personal 1-1 Session As Soon As You Join,
And A Free Session Every Three Months
From having coached many thousands of clients around the world, we realize the importance of the right onboarding process so that you can ease into your new environment. The best way to do that is to have a guide assigned to you to welcome you. Your guide is not a support person.
Your guide will be a coach that's personally selected based on your profile and preferences (provided by you when you enroll). This coach will provide a 1-1 session to help you define your goals and navigate the Membership so you can see all the benefits available to you.
This personalized 1-1 session is intended to explore what's been holding you back and to also provide a roadmap for you to consistently reach your goals.
These 1-1 sessions normally sell for hundreds of dollars, and you get it at no extra charge as soon as you join the Membership.
Moreover, you'll get an additional free coaching session with a coach of your choice each three months, as long as you stay a member.
BENEFIT #3:
Quick Action Guides
Forget about going through hours and hours of materials for answers.
Get business building checklists and action guides to help you quickly implement to grow your bottom line ASAP. Our team is constantly adding to this library to ensure that you're getting the latest and greatest real-world business techniques.
Implementing even a single of these action guides can make a material difference in your growth and your audience.
Here are a few examples:
Connect with your audience by speaking authentically and powerfully
Create a life you love
Build a massive following on Facebook and social media
Create a thriving conscious-based business
The library of checklists is constantly growing, and we only add the best of the best to the archives.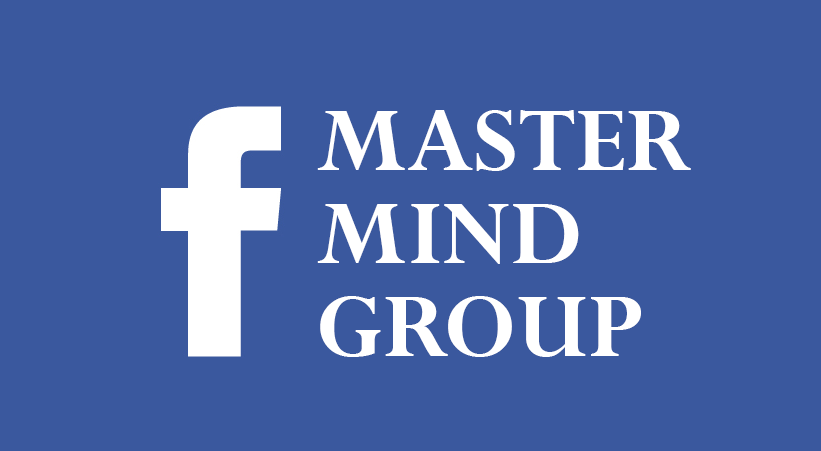 BENEFIT #4:
Get Support Through The
Mastermind Facebook Group
One of the most difficult things with running a business is finding other like-minded change agents so you can ask questions, share victories or just get emotional support.
We understand this, which is why provide a thriving community of fellow members so you can mastermind with them. You get it for free as a member in good standing.
Network with and connect with other growth experts
Form relationships and strategic alliances that can mutually benefit each other
Post your victories and get continual support to reach your goals
Get answers to your most demanding problems by tapping into the collective experience of a community vs. trying to figure out things yourself
BENEFIT #5:
24/7 Support Through Our "Coach On Call" Mobile App
Business moves fast and you don't want to wait days or even hours when something critical is about to happen.
About to step on the stage and need a quick tip on how to maximize your stage presence?
Just received an agreement and need some terms defined?
On the verge of an important decision and need support?
Using your mobile phone, you can connect with a member from our expert staff where you'll get an immediate answer to your most pressing problem.
The expert staff includes many world class coaches from around the world including those that have will appear in the upcoming Leap Movie, the world's first documentary about the coaching profession (each coach was carefully screened based on capabilities, reputation and compatibility).
Some of the international cast members include:
The advisor to Steve Jobs and Richard Branson (US)
Noam Kostucki who coached the film crew to raise over $600,000 for the production of the Leap Movie film (UK)
Chérie Carter-Scott, Founder of the MMS Worldwide Institute®, the original and oldest coach training in the world, and who's been training coaches since 1974 (US)
Roberto Re who works with elite athletes and business owners for peak performance: some of his athletes clients will compete in the upcoming 2016 Olympics (Spain)
And too many to list here
Can you imagine how much faster results you can create by having access to this world class faculty?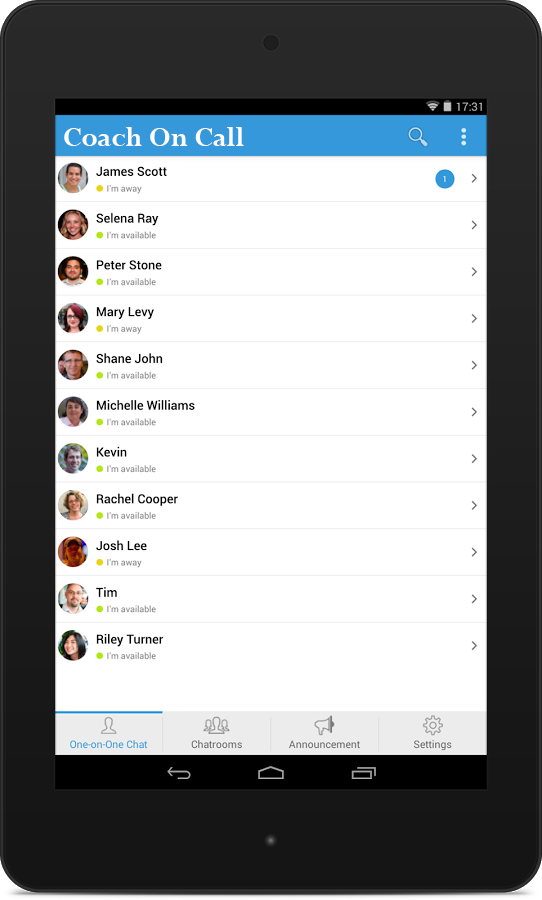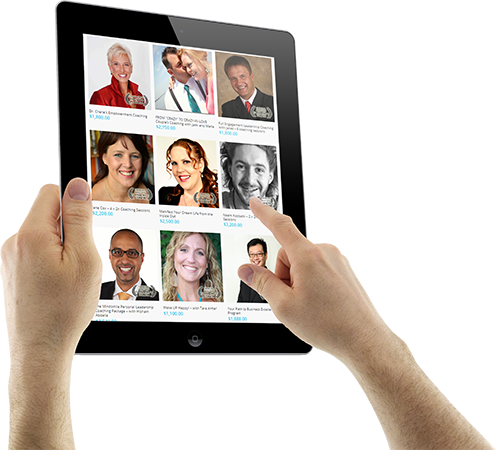 BENEFIT #6:
Monthly Expert Calls
Each month, you'll have an opportunity to attend a Live monthly training call where a guest expert will share their expertise. In addition, you'll have an opportunity to ask questions of the expert in a live Q/A fashion.
Upcoming topics include:
Build a massive following using Facebook
Connect with your audience by speaking powerfully and authentically
Secrets of world-class coaching
Raise your fees by 300% or more
And much, much more
Each call will be recorded and stored in the members area, and I recommend you attend each call live for maximum benefits.
Many of these coaches charge $1,000 or more per hour and over $10,000 for a personal appearance. You get access to these coaches as part of your membership.
BENEFIT #7:
Give Back to The World
When you enroll today, we gift free access to the Leap Membership and a Free Coaching Session to a low-income individual who is passionate about personal development. This is part of our mission and our corporate culture of doing well by doing good.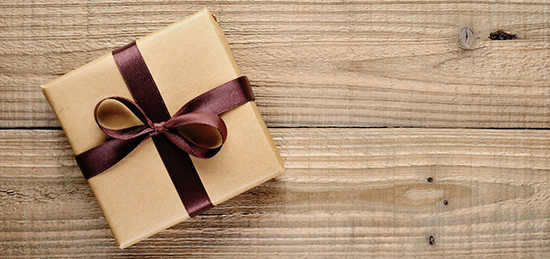 We're sure you agree that these benefits are easily worth hundreds if not thousands of dollars. But it gets better…
EARLY BIRD MEMBER SPECIAL
Bonus #1: Business Growth Interview Vault
As an early bird member, you'll also receive access to our interview vault, where more and more awesome training is added every month. We leveraged our vast network and got our experts to pour their hearts out and share their deepest secrets.
The list of experts include an entrepreneur who's built multiple 7 figure businesses in record time; a CEO who sold his firm for over $10 million and what lessons he learned along the way; insights from the advisor to Steve Jobs and Sir Richard Branson; and much, much more.
Get the behinds-the-scene details on how to build an audience of over 1 million people
Discover how to use social media to have your presence everywhere
Understand the mindset and discipline required to build a high growth business
Adopt the winner's mentality to operate at the highest levels
Bonus #2: 7 Figure Coaching Business MasterClass
PLUS…you'll also get each month detailed in depth training from each Leap Movie faculty member as they share candidly how each of them built their own business. Imagine eavesdropping in on these behind the scene presentations as each expert shares never before published details of the early days of their business as well as what each of them are doing now to maintain their leadership position.
We tried to put a dollar value on these candid presentations and quite honestly, we decided that they are priceless given that they have never been made available before.
This bonus and the ones above are only available when you come on board as an early bird member.
Bonus #3: $1000+ Retail Value of Business Growth Products
You get also a Package of personal development tools, courses and books by the experts of our 'Leap' Membership. If you'd buy them online, you'd pay over $1000! Now you get all of them for just $1!
Moreover, if you stay a member for longer, you'll get access to much more courses, training, books and other products.
Bonus #4: Live Kick-Off Call
Participation in the Live Kick-Off Call of the Leap Membership. This is a Q&A webinar by the creators of the Leap Membership, who will guide you through the numerous gems of the membership to get the most out of it

And the best part?
You Get All Of These Benefits, Worth Thousands, For $1
And Then $97 $47 Per Month After (You Save 55%)
You don't have to say "Yes" today. Just say "I'll give it a try" and get immediate access to everything listed here for just $1.
Then, after 30 days, your membership will automatically renew at the charter member special price of $47, a 55% saving from the normal price of $97.
The Leap Membership is the best value you will find anywhere, and I'm confident you'll agree as soon as you come on board.
There's no long term contract, and you can cancel at anytime. I'm confident that you'll be a member for many months due the amazing value and support you'll be receiving.
A Quick Summary Of What You Get
When You Join TODAY For $1
Access to the GrowKit™, the world's first accountability system to measure your progress and the effectiveness of the coaching you'll be receiving
A personalized 1-1 session with a coach matched based on the profile you submit
Quick start guides designed to provide you actionable steps
A Facebook community of like-minded change agents who will provide feedback on your challenges and support for your wins
24/7 access to a community of expert coaches via our exclusive "Coach On Call" mobile application
Monthly expert calls with live Q/A to world-class coaches on specialized topics such as how to grow your audience, how to speak authentically, etc.
When you enroll today, we gift free access to the Leap Membership and a Free Coaching Session to a low-income individual
Plus, as a Early Bird member, you'll also receive access to interviews with world class experts on topics such as how to build your audience to over a million people, how to adopt winner's mentality to operate the highest levels, and much, much more.
AND…you'll also get access to in depth interviews of each 'Leap' Movie faculty member on how each of them built their own business and what each of them do to maintain their leadership position.
Start Now For $1Your membership renews at $47 per month instead of $97 per month, a 55% saving
Don't Wait! Get Started Today
You started your business because of an inner calling. You know that you can make a big impact on the world.
But maybe you felt you haven't been able to reach as big an audience as you want. Maybe your feel your message is not resonating with your tribe. Maybe you've felt you haven't even tapped into your potential.
That's why it's important you start today…so you can get immediate access to the tools and support to spread your message even more.
You will have an entire community of coaches ready to help you as well a library of training designed specifically to help you expand your platform and your reach.
The world needs your gift and ability to make a positive impact. Your tribe is waiting for your leadership.
The time is NOW for you to play a bigger game…to step up and claim your power.
Are you ready to claim it?
If so, then I urge you to give us a try.
For a limited time, you can get started for $1 and then continue at a $47 per month, a 55% saving from our $97 monthly fee.
Start Now For $1This incredible offer is for a limited time and only for early bird members (we reserve the right to pull this offer at any time).
Remember…all progress is made in a split second when a decision is made to get started.
Make that decision NOW to get hands-on coaching from a world-class community of coaches on how to:
Raise your visibility
Increase your audience
Build a larger following
Deliver your message powerfully
If you don't move forward today, then your business will be at the same place 6 months from now.
In fact, your business may be in a worse condition due to increased competition. Is that what you really want?
You can choose to do nothing and envy maybe even resent others who are more successful.
Or…you can choose to get started and take the first step to transforming your business.
Click below to get started, and I'll see you on the inside!
To your success and impact,
Patryk & Kasia Wezowski
Creators of the 'Leap' Movie
P.S The Leap Membership is unlike anything you've ever experienced because it was designed from the ground up specifically for change agents just like you, somebody who wishes to make a bigger impact on the world. The community and tools were hand selected by the directors and producers of the 'Leap' movie to help you expand your reach.
In addition, the expert staff are among some of the best coaches in the world, and they are normally only available if you pay thousands, or even tens of thousands, of dollars. Due to our unique relationship with them (from making a film together), I have managed to ask many of them to be available to support you on your journey at a fee that you'll get nowhere else.
Get started today for $1, and I look forward hearing about your bigger success in the Leap Membership.
Here's the trailer of the "Leap" movie: