Description
Determine what you want, map out your future, and make choices that define your wishes.
Dr. Cherie is the "Mother of Coaching" and has been training coaches since 1974. She is one of the most sought-after coaches in the world.
Don't miss this opportunity!
This package includes 3 coaching sessions.
Dr. Cherie Carter-Scott, Master Coach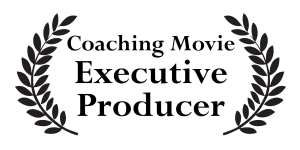 Human Beings are creatures of habit. We prefer familiar, predictable, stable, and controllable circumstances. We at least like the feeling of being in control, even if it is not completely accurate. Transitions can be unsettling…for anyone.
When circumstances change, they can cause a little wrinkle, a speed bump, or even a total "Life-quake." Whether you set your own goals, like lowering your golf score, learning a new language, or becoming an outstanding presenter it is easier to orchestrate and manage the change process when you are in the driver's seat. When change happens to you, you can easily feel like you are bouncing around in the trunk of someone else's car. It may be a positive change, as in a job promotion where training and computer skills are necessary for the job, and you feel as if you are in over your head. It could be a change dealing with circumstances that are out of your control, a burnout, a company merger, restructuring, layoffs, or a transfer to a different location; it is at those times, that doubt, uncertainty, overwhelm, and anxiety can easily ensue.
Dr. Chérie has been coaching professionally since 1974 when she launched her MMS Institute. When people encounter a crossroad, a detour, or a faulty life GPS, their confusion, doubt, and uncertainty can easily be addressed by contacting Dr. Chérie. With her clarity, compassionate directness, and probing discovery questions, she helps you to uncover the core issues, address them, and resolve the issues. Her approach has proven to be so effective that CEOs, trainers, coaches, consultants, and even psychotherapists worldwide have chosen her MMS Institute curriculum to enhance their coaching and interpersonal skills. Whether your challenge is personal, professional, local, or global, we are prepared to work with you on site as well as remotely through computer (VOIC).
"Learn to get in touch with silence within yourself, and know that everything in this life has purpose. There are no mistakes, no coincidences, all events are blessings given to us to learn from." - Elizabeth Kubler-Ross
Executive Coach
People don't just land in management positions or in the "C-suite," they are groomed and developed. To ensure that the right people have the needed skills and abilities to lead their companies into the future, management frequently hires a coach to support "high potentials" to fulfill their leadership capabilities. Dr. Cherie has been a coach to CEOs worldwide, and when they choose a prospective candidate, they will call Dr. Cherie to get them prepared for their future destiny. Dr. Cherie knows how to walk the line between management's requests and the confidentiality of the coaching relationship. Dr. Cherie knows how to be honest and encourage conversations that are necessary without disclosing private or proprietary information. Often the position of executive coach will turn into a "Team Coach" that supports functional, honest, and ethical teams.
MBTI Certified Coach
The Myers Briggs Type Indicator is a tool for executive development and Team Building. The MBTI® is the most widely used personality instrument in the world, with over two million taking it annually. It is a forced choice, self-report, personality questionnaire used to measure and describe people's preferences for how they like to get information, make decisions and orient their lives. It is based on Carl Jung's theory of perception and judgment and classifies people into 16 broad personality Types. The MBTI® provides a simple way of seeing how people are alike and how they differ. When people are aware of their differences, they can build better understanding and reduce conflict. The MBTI® thus helps to improve teamwork and productivity whilst reducing unproductive interpersonal and intra-organizational conflict. Individuals can use their MBTI® results to understand their preferred learning styles, evaluate the fit between themselves and their jobs and better manage time and stress.
Life Coach
Dr. Cherie is a professional coach, who supports individual while they are designing their lives to be fulfilling and purposeful. The structures, models and methodologies that Dr. Cherie uses are numerous, and are designed to facilitate learning new behaviors for personal growth, and professional advancement. People contact Dr. Cherie to ensure that they are on the right track, living life from the inside out, honoring their preferences, capabilities, skills, and passions. Dr. Cherie has been coaching individuals since 1974. "We help you transform perceived walls into doors that you then walk through emerging as the new you!"
Relationship Coach
Dr. Cherie wrote the book, If Love is a Game, These are the Rules: Ten Rules for Finding Love and Creating Long-lasting Authentic Relationships.
Together with Husband/Soul Mate Michael Pomije, Speaking Bureau Agent and Relationship Coach, they empower singles and couples to make the seemingly impossible happen.
For the last 22 years they have overcome relationship challenges and have created a model of how to live, work, travel, and stay in love with your Soul Mate. Dr. Cherie and Michael are certified MBTI Administrators, instrument-rated pilots, & scuba drivers!
Their journey has these Phases: 1) Manifesting your Soul Mate; 2) Setting up the game; 3) Making sure you are on the same team and want the same outcome; 4) Dealing with differences and change respectfully; 5) Triggers and healing past relationships; 6) Nurturing your relationship to keep it alive and fresh!
Expat Coach
Moving to another country can be incredibly exciting…it can also challenge your feeling of belonging, especially if you don't have familiar faces, places, and activities that help you adjust to a new life. When the boxes are unpacked, the pictures are hung, and the dust settles, there may be moments when you question your new life and your choice.
Managing the change of environment and successfully dealing with how those changes impact your psyche, emotions, and overall well-being is the focus of Expat coaching. When a person is transplanted to a new and different country, "culture shock" emanates from a lack of familiarity with the new area, new language, new tastes, new customs, different values, different behaviors, and changing traffic patterns, to name a few. There is a loss of control over your environment that may make you feel like an outsider… one who doesn't belong. Those feelings may result in: irritation, frustration, overwhelm, and disconnection. All of our Expat coaches have experience living abroad so they can relate, and they understand. Rather than having these undesirable feelings dictate your reality, clinging to what you left behind, we can ease your transition, and help you successfully adjust to your new environment… and your new life. Let us help you embrace your new life and enjoy the experience!
Burnout and Life Balance Coach
If you are a high achiever, have difficulty saying, "No," always want to please your inner circle, and never want to disappoint anyone; If you tend to be perfectionistic, feel overly responsible for most situations, and experience guilt when you imagine not living up to expectations; if you have difficulty setting boundaries, limits, or making your own needs and wants a priority, you are a candidate for "Burnout." Dr. Cherie has successfully dealt with burnout in a myriad of situations over the years, and she has helped people learn from their circumstances, heal their lack of balance, and change their behaviors to live balanced and harmonious lives.
Dr. Cherie's gentle and supportive coaching method helps you overcome setbacks, self-doubt, or a lack of self-confidence and blossom into the confident, certain, and capable person you imagined you could be. Dr. Cherie is here to support your capability, to help you breakthrough any concerns about repeating old patterns, and take command of your found strength and courage skills.
Book Writing and Publishing Coach
If you have always dreamed of writing a book and having it published, then who better to support your dream than one who is a #1 Bestselling author of 16 books? Dr. Cherie has midwifed many authors to make the transition from writer to published author. She loves helping others make their publishing dreams come true.
English Language Coach
Native English speakers know the language in their bones, especially if they have had a great education. Dr. Cherie has been educated at some of the best educational institutions, she has her TESL certification, and she is the author of 16 published books. She is a born teacher, who loves empowering people to learn English, and delights in their breakthroughs. Dr. Cherie helps non-English speakers learn pronunciation, grammar, sentence structure, word usage, storytelling, and expand their vocabulary exponentially! It is something she loves to do and it shows!
Industry perception of Dr. Cherie:
This note is to express my deepest appreciation in allowing me to attend the Inner Negotiation Workshop and the MMS Institute. To say that those two days had a monumental impact upon my entire outlook would be a gross understatement. I was able to accomplish the following: 1) Reach deeply embedded pain, anger and anguish and release it. 2) Gain a new level of peace and serenity by becoming free from the bondage of my past; 3) Discovered that there is joy and fulfillment to be had if I want it. These accomplishments were made possible by the coaching, love, and support I received from Lynn, Cherie and other participants. Without these people and this process, I could not have reached this new and wonderful place in my life.
- Bob Ward , GTE
I wanted to take this opportunity to express my appreciation for the Employee Owned Change Program that you introduced to my Branch Contact Center organization. As you know, we accomplished two key objectives. First, we discovered that our employees are passionate about customer service and have answers to many of the business problems facing us today. Second, the survey results gave my management team a tactical plan with specific areas of focus and overall direction. The results have been immediate, positive, and have created a healthier and more productive work environment.
- David Sorg,
Regional Manager , California
I want you to know how much I enjoy working with you. It is an inspiration and a joy for me to see you empower people to take charge of their lives and make extraordinary things happen. As a speaker, I find you engaging, motivating, entertaining and an excellent educator. The keynote speech you have to our group flew by so quickly that I could hardly believe it. As a workshop leader, I find the Inner Negotiation Workshop brilliant and your work totally magical. I see more movement in people's lives in one weekend than in years of analysis. As a colleague, I thoroughly enjoy working with you. WE do extraordinary work, I always learn, and we are a great team. I look forward to many years of collaboration together.
- Tineke von der Vorst,
CEO & President , Vorst-Impuls Training & Management