Description
If Success is a Game, These are the Rules
When I first started to explore the 'Rules for Success,' I felt that I had to first define what I meant by 'success.' I thought long and hard about the word 'success.' I interviewed people I knew, and approached many that I didn't know, to get a sense of what success means to them. I then researched biographies of famous people who had lived what appear to be successful lives, and it was then that the first truth emerged: success means different things to different people.
I probed a bit deeper and found that underneath each person's vision, dreams, and goals nestled one essential core: a universal desire for fulfillment. Even though some may dream of riches, others of fame, and still others of making a difference, all of them agree that to be fulfilled was the ultimate measurement of success. Even Warren Buffet, one of the wealthiest men in the world, pinpointed happiness as the key defining element of true success.
If the world judges you as successful, it means that you have either realized your own goals and expectations or you may have exceeded average standards. Accomplishments are the main barometer the world uses to measure success: breaking records, amassing fortunes, being the first to do something or changing mindsets of current realities, all qualify. Being the best at something, conquering, curing and breaking through some barrier all deem one eligible to enter the hallowed halls of success.
May you uncover your own definition of success and tread fruitfully down the path towards its realization. I wish for you the discovery of your inner truths, the conviction to believe in yourself, the wherewithal to find your way, and the courage to rise when the world expects you to fall. May you learn the lessons life places before you and accomplish all that will provide you with deep, authentic fulfillment and happiness.
About Cherie Carter-Scott: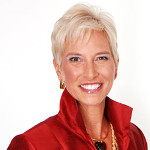 Chérie Carter-Scott, Ph.D., MCC, is a #1 New York Times Best Selling author of If Life is a Game, These are the Rules in 40 languages and Founder of the MMS Worldwide Institute. She started training coaches in 1974 and is known to many in the world as, "The Mother of Coaching." She trains and coaches on three continents and multiple cultures.